Partners
ARTC partners with several companies to integrate our products and provide you with the best possible service. All of our partners are leaders in their fields, consistent with our own standards of excellence.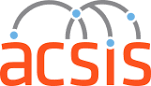 For over 20 years ACSIS, Inc. has successfully delivered technical innovation and results to supply chain clients in the chemical, pharmaceutical and manufacturing industries. ACSIS enables global supply chain companies to gain real-time visibility of their data through seamless integration with ERP systems, and to share that data with suppliers, partners and customers. ACSIS leads the industry with end-to-end serialization and traceability solutions for regulatory compliance and brand protection, all backed by integration services. For more information, visit www.acsinc.com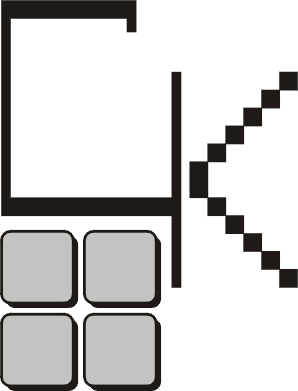 Established in 1978, Computer Keyes develops and internationally markets a variety of business software on several platforms. The company offers a 30 day free trial period on all of its software. This allows you to try out any of its complete packages before making any decisions. You may download the software and manuals directly from the Computer Keyes website. Also, Computer Keyes provides free hot-line technical support for as long as you license a product.
Computer Keyes is the trusted name in fax, email, pdf generation, and spooled file archiving for the IBM i. Visit them at www.ckeyes.com

CYBRA Corporation is a leader in bar code, RFID, and RTLS technology serving customers in a wide range of industries.
MarkMagic® Barcode Labels, RFID Tags, Electronic Forms, and Report Writing Software, empowers customers to design labels, forms, RFID tags, tickets, etc. – and print them on hundreds of types of general and specialized printers from laser to thermal to automated applicators. MarkMagic has been selected as the Auto-ID print engine of such leading software developers as Manhattan Associates™, Infor™ and VAI™.
CYBRA's Edgefinity IoT®, is an RFID/RTLS platform technology for tracking and locating personnel, assets, and inventory. Edgefinity IoT provides customers with the ability to quickly implement inventory compliance systems, as well as RFID track and trace applications.
CYBRA software solutions run on all major computing platforms, including Microsoft Windows, Linux, Unix, cloud and IBM Power Systems (System i, iSeries, AS/400, AIX). Visit them at www.cybra.com

®
Data Storage Corporation provides efficient, fast, and reliable cloud hosting, data recovery and business continuity solutions for business that run IBM i systems. Our data centers and superior infrastructure offer true end-to-end redundancy, coupled with our highly trained and dependable IBM i certified specialists assures the highest customer confidence. Our services are backed by clear, well-defined, and enforceable Service Level Agreements (SLA) that provide guaranteed availability, performance, scalable capacity, and 24/7 support.
Visit them at www.datastoragecorp.com/us

®
AR Traffic Consultants is proud to be a Platinum Tier Certified Solution Partner. Visit them at www.fedex.com/us

®
FourKites is re-shaping the logistics industry for real-time transparency and efficiency. FourKites provides comprehensive real-time tracking and supply chain visibility solutions across transportation modes and digital platforms. Using FourKites, blue-chip shippers and 3PLs can share the same, real-time shipping location and status information - from more than 50 onboard GPS/ELD systems used by fleets to individual owner-operator smartphones and flip phones. FourKites helps enterprise customers save time and money across the transportation spectrum. Best of all, nothing falls through the cracks.
Learn how FourKites real-time visibility and orchestration solution can help your business by requesting a demo at www.fourkites.com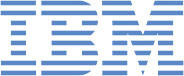 ®
Companies rely on an efficient IT infrastructure to support business-critical applications. IBM i (formerly known as i5/OS) running on an IBM Power SystemsTM server offers a highly scalable and virus-resistant architecture with a proven reputation for exceptional business resiliency. Running applications based on i has helped companies over many years focus on innovation and delivering new value to their business, not just on managing their data center operations.
IBM i integrates a trusted combination of relational database, security, Web services, networking and storage management capabilities. It provides a broad and highly stable database and middleware foundation for efficiently deploying business processing applications with support for over 5,000 solutions from over 2,500 ISVs. i solutions are offered through an extensive, highly-skilled worldwide network of IBM Business Partners that is backed by IBM's trusted services and support infrastructure. Visit them at www.ibm.com

®
ICC Logistics Services, Inc. (ICC) helps our clients reduce their shipping expenditures while maintaining 100% customer satisfaction. Our expertise is optimizing the spectrum of transportation spending. Whether you have one shipping location or 50, whether you send goods via truck, rail, air or ship, whether you send goods to the next town or to the other side of the globe, let freight and logistics consultants at ICC uncover hidden profits in your transportation and logistics spend.
AR Traffic works closely with ICC on many aspects of carrier negotiation, pooling our combined expertise and analytic capabilities, helping our mutual clients achieve the most advantageous rates and lowering their freight spend. Visit them at www.icclogistics.com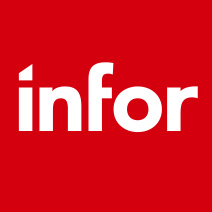 Infor delivers business-specific software that helps enterprising organisations of all sizes adapt to rapid change. With experience built-in, their solutions are helping more than 70,000 companies meet their goals in the global marketplace. So go ahead. Be as innovative as you want to be. As ready to seize new opportunities. Infor is right beside you. Changing what you expect from a business software company.
When you need a transportation logistics product as part of your supply chain management software, ARTC has your solution. Our products are fully integrated with MAPICS-XA, ERP-LX, PRMS, BPCS and Warehouse Boss, the SCM products owned and supported by Infor. Visit them at www.infor.com

ProShip, Inc. is a global provider of enterprise shipping and manifesting software solutions. With the fastest carrier rating engines in the industry, ProShip is engineered to handle multiple origins with complex shipping methods, procedures and business rules. ProShip takes shipping automation to the next level by helping you reduce costs, automate and streamline your warehouse processes and provide new delivery capabilities in an omnichannel world. ProShip's customers include some of the largest top 100 retailers, manufacturing, healthcare, and logistics companies who depend on ProShip for fast, efficient and cost-effective multi-carrier shipping. For more information, please visit them at www.proshipinc.com

Rand-McNally is the leading designer and provider of routing and mileage software and mapping solutions to the commercial transportation industry. Having served a wide range of transportation users for more than 70 years, Rand McNally provides software system expertise for their IntelliRoute®and MileMaker® software products.
Both CalcRate and CalcRoute can utilize this database in determining distances, optimizing routes and consolidating shipments. Visit them at www.randmcnally.com

The StoneCross Group is an independent supply chain management consulting firm, specializing in helping our clients improve their end-to-end supply chain performance through better strategy, improved processes, increased efficiency and the application of enabling technology. With over 200 years of combined supply chain experience, we have the expertise to help you optimize your operations in ways that will significantly improve customer service and asset utilization while reducing unnecessary investments and costs. Visit them at www.stonecrossgroup.com

PC-Miler by Trimble Maps offers industry-standard, truck-specific, routing, mileage and mapping software covering the complete North American highway and street-level network.
Both CalcRate and CalcRoute can utilize this database in determining distances, optimizing routes and consolidating shipments. Visit them at www.maps.trimble.com/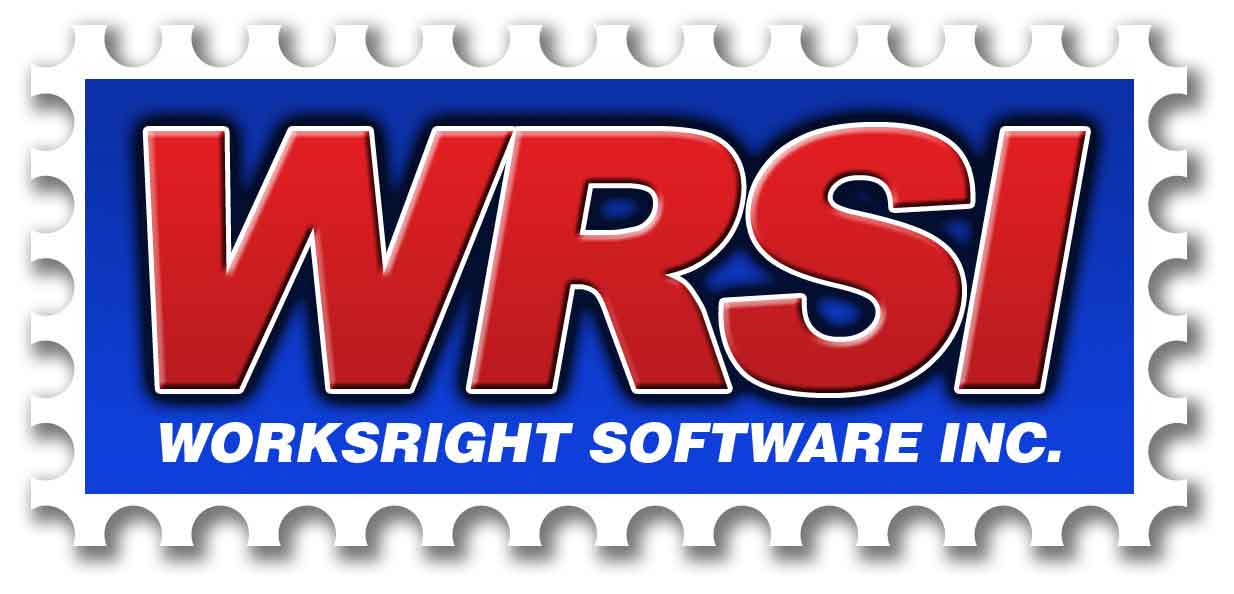 WorksRight Software, Inc. is the number one provider of Zip Code and telephone area code software for the IBM AS/400 – iSeries – System i community.   We have been supplying Zip Code and telephone area code software to this market since 1992.  Our software is in use at over 1,400 AS/400 – iSeries – System i sites throughout the United States. 
Standardize and validate your address data with PER/ZIP4 our CASS Certified™ Postal Coding solution for the IBM AS/400 – iSeries – System i.  Visit them at www.worksright.com